In June 2006 I was just to the point that I was considering ending treatment to investigate adoption. However, our doctor recommended IVF, saying it was the fastest way for me to be a mom. We waited briefly for the insurance approval and then off we went. We found out we were officially pregnant on Sept. 11, 2006.

Overall the pregnancy was easy. In the beginning I got queasy from 11a-4p everyday. This was while I was at work so Aaron didn't have to deal with much whining (according to me), so according to him the pregnancy was a piece of cake.

I really loved my belly as it got rounder.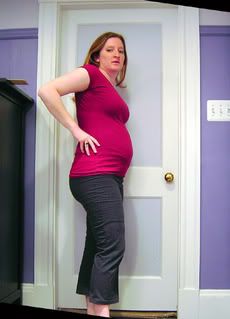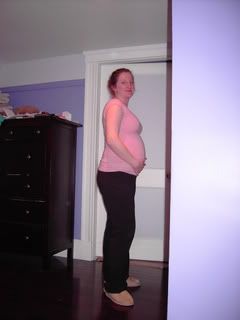 Though it sounds odd, one of the things I loved about pregnancy was the extremes: the extreme hunger, the extreme fatigue, the extreme anger, the extreme laughter.

I guess you can say, I never knew what to expect next.