It has been a long time since I updated - Tessa was just home from the Hospital. It was Mother's Day...and it was three months ago.


Since then, well, thankfully, things have wonderfully normal. The only real indication of Tessa's rough start is the more frequent doctor visits, which mainly focus on her weight gain. Although she has been a finiky eater thus far she has still gained, about three quarters of an ounce a day. She came home from the hospital at 6 lbs. 10 oz. and today, I estimate, she is around 11 lbs. She is still long for her weight, but she has sweetly kissable cheeks and her little legs are getting more squeezable by the day.
Here are some other pictures of the past three months.

Mommy and Tessa's first day home alone...this is going to be easy ;) .

Tessa is all dressed up to go out for Mommy and Daddy's 6th Anniversary.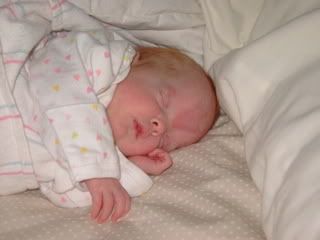 See I told you this would be easy...all she does is sleep.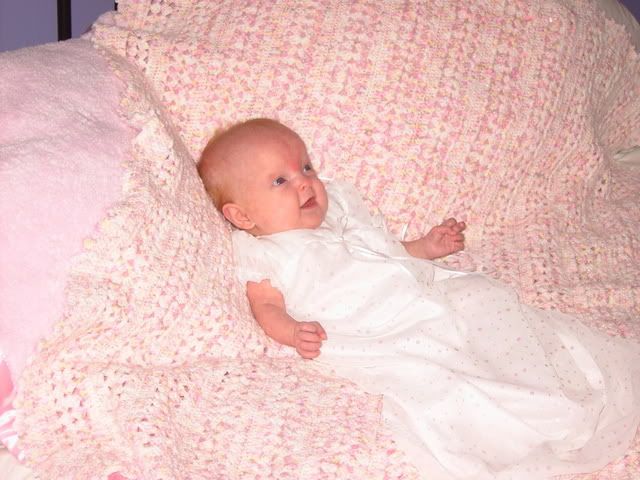 Tessa's Blessing was July 1st. Grandma Udy made her pretty dress.

Tessa as a tourist, on board the USS Constitution.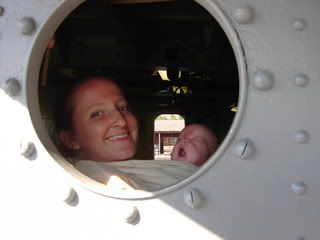 Avast ye mateys. (Can you tell Tessa is just riveted by our country's nautical history?)

This is the side Tessa has her scar on...its pretty much invisible!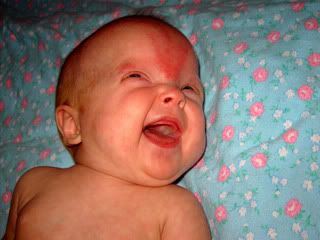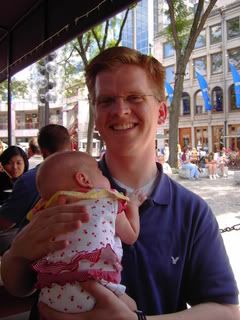 Tessa and Mommy came into Boston on the train to have lunch with Daddy at the new Wagamama resturaunt at Fanueil Hall.

Playtime - she doesn't do as much sleeping lately, how can she with all these toys?

And to top it off...look what we started doing this past weekend!
Can you tell she likes it?