Aaron has been working a lot lately, so here are a few pictures for him of recent Daddy-Daughter moments.


Remember the "Day Off"? Well, here is a picture of him reading with the two girls...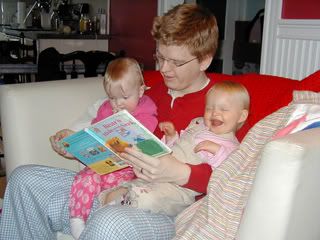 And this is the sign of his popularity, they are waiting for him outside of the bathroom door.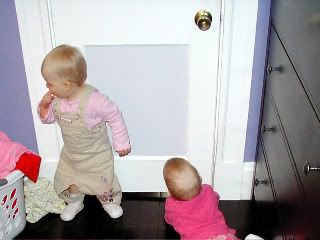 Here is another picture of Daddy and Tessa reading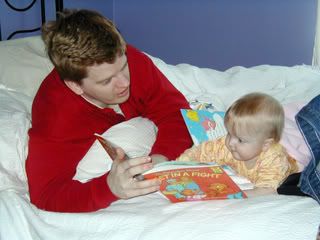 And as a final touch here is a picture of the two of us missing him
(I mean, LOOK at the expression on Tessa's face)

With that I'll just tell Daddy that while I'm posting this his sweet girl just cleaned out his whole bottom drawer and mixed everything in the with dirty clothes she dumped out. I hope that doesn't make you too "homesick".