Okay - I'm going to once again thank all the people who donated. I know I'm being repetitious but I am so impressed with your generosity. Team Tessa raised over $1220 which helped contribute to the over $100,000 that was raised at the Lowell March for Babies alone.

I also need to especially thank the other Team Tessa members - Traci, Tracie and Tessa, as well as the other "kids + one mom" who joined us on walk day.

(As you can see from the heavy shadows it was a bright, sunny day - but not too hot - pretty much the perfect weather.)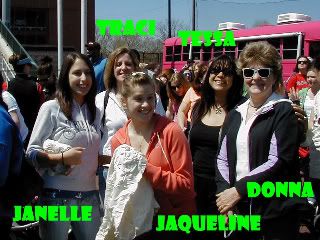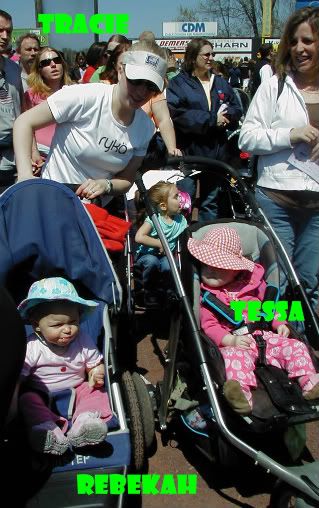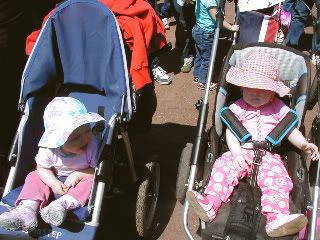 I really tried to get a good pic of the two girls...but they had a different agenda entirely.