"Have you been to the Fair?" In how many towns across the country do you hear that question? I guess despite our incredible sophistication there is something inherent in our make-up that draws us the the wholesome goodness of the fair.

Well, goodness, except for the occasional shyster that tries to steal $10 from an innocent passerby/patron by using the ol' "Oh no, you only gave me a $10" trick. Luckily for this innocent passerby (you know of whom I speak) his wife was there to, in her sweetest, nicest voice demand the correct change back. Close one...that almost obliterated all possible enjoyment our day at the fair.

Other than fair food (you know in all actuality the "going rate" for fair food itself is a bit of a con act) our main goal in going to the fair was to show Tessa the animals in the petting zoo.

She was completely put off but the rooster who pecked at daddy's hand. But the bigger animals were okay by her and she tried to pat each one.




We forgot to go back and get a picture of Tessa next to the giant pumpkin. Obese veggies are apparently a fair favorite. But we did get to ride on a school bus which billed itself as a "shuttle" from an "economy" parking lot at the highschool. This picture, and the one with Tessa pushing the stroller show exactly how thrilled she was by the time we ended up leaving. We are lucky that when she gets overwhelmed it exhibits itself in out of control silliness instead of a more standard grumpiness.




Here are two pictures of the garden exhibit. The "greener" one is for my dad...this tree is really cool and the layout was very peace inspiring. I think would look great in an indoor pond (I have more pics if you are interested)...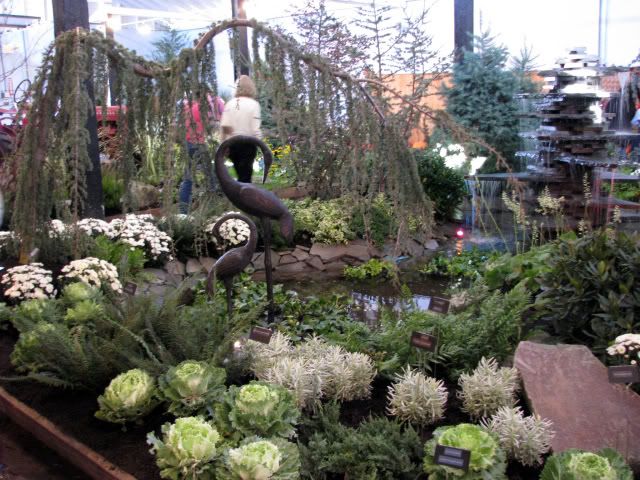 And here is my attempt to copy a photo layout that Alicia did when we were in Palmyra...Alicia, how come you never posted the original pic on your blog?




And now moving a little into random territory:

We went to the Fair on the Saturday of Columbus Day weekend. On Monday Aaron went to work but invited us into the City to go to lunch with him and some co-workers. I was pretty much in heaven after getting to play all day Saturday and THEN have a lunch date on Monday. That afternoon Tessa and I played in the backyard - I took pics because her coat is sooo cute!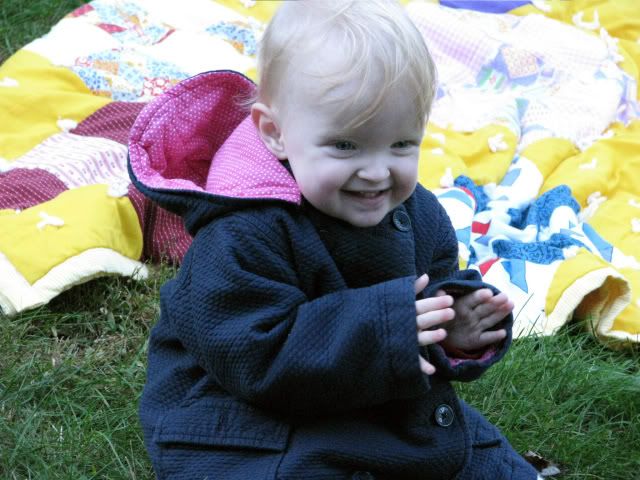 Tessa is such a good example - one day a few weeks ago she spend most of the morning reading an Ensign magazine.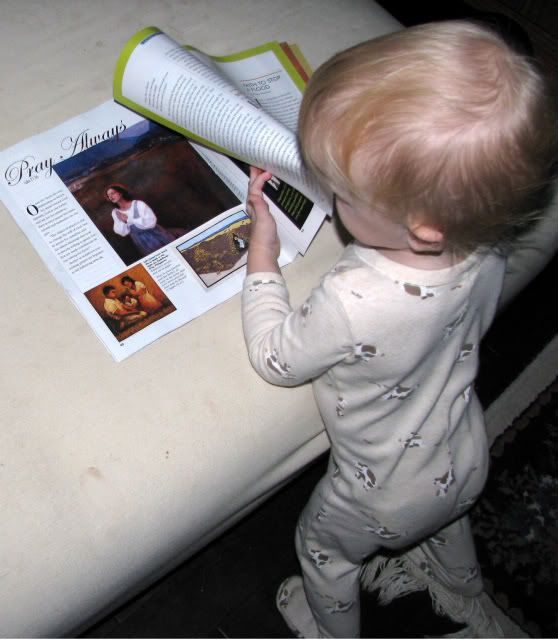 And finally - we feel it is our duty as good parents and design professionals to teach our daughter that sometimes you have to pay good money for good art. Here she is handing over the plastic in exchange for "Tower of Learning" by A. Udy.